About Yard Guards on Doody
We know how busy life is and that no one really wants to clean up the minefields in their yards. So, our business will take that job out of the way.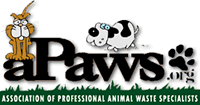 Yard Guards on Doody provides a timesaving service at an affordable price. Our team is bound by a nationally recognized code of ethics as members of aPaws (www.apaws.org). Not only do we arrive on time as promised, we go about our business in a quick, efficient manner, all while discreetly taking care of your pets needs. We sanitize everything we come in contact with and haul away your pet's doody. This allows the entire awful job to be out of sight, out of mind.
We began servicing the Hillsborough County area and as of 2006 we expanded to offer service to Pinellas County, from St. Petersburg - Dunedin and Southern Pasco County. Yard Guards on Doody is customer service oriented and offer 100% satisfaction guaranteed. We figured since we've been taking crap all of our lives, why not get paid for it!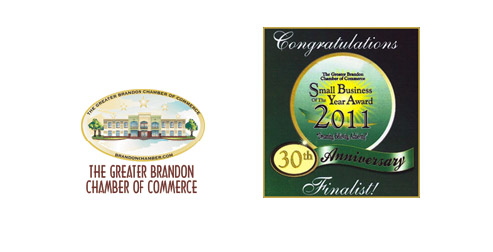 The History of Yard Guards
Back in the old days in 2003, Cheresee Rehart and Kristy Hart started Yard Guards on Doody as a quality pet waste clean-up and removal service. The new business opened first to the Tampa Bay area. Both Cheresee and Kristy had been "domestic engineers" for quite some time and decided to begin offering the unique service of poop-scooping to pet owners.
In December of 2004 Kristy Hart generously decided to give Cheresee Rehart 100% of the business as a Christmas present. Kristy has gone on to pursue other business opportunities. Although greatly missed as a business partner, Kristy and Cheresee remain great friends.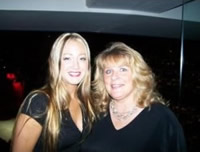 In August of 2005 Marjorie Raymond, Cheresee's Sister-in- Law, came onboard Yard Guards On Doody to be the #1 scooper in this # 2 business. She is a great asset to the family run business. Marjorie is pictured on the left and Cheresee is on the right.
On April 17th, 2007 Cheresee Rehart was elected the new Vice President of aPaws.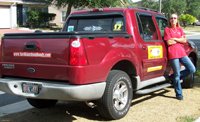 In March of 2008 Yard Guards On Doody hired a new independent contractor, Sandi Hendry. She has been a wonderful addition to the team. Sandi & her Ford Explorer SportTrac Poop Mobile are pictured to the right.
On January 1st, 2009 Cheresee Rehart began serving a two year term as President of aPaws.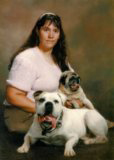 Niaya Coady joined Yard Guards in November 2010. Born and raised most of her life in Philadelphia, Niaya knew very soon in life, she had an affinity for animals. Her mother would tell her a story of how as a child at a campground in Amish Pa. ...coming back to camp 2 times... once with a fawn and another carrying a very content skunk baby. Niaya has worked in kennels, grooming, training, both household pets and security K-9 dogs. Doing rescue work, Niaya was one of the rescuers who took in Katrina pets. Also a licensed security officer, a notary public and all phases of pet care, Niaya lives with her pets and has any easy way about her life. She has trained her Rottweiler as a service dog for her friend with Parkinson's disease She worked for another poop scooping service before Yard Guards On Doody, but found their service and attitude lax. Now happily doing Southern Hillsborough County, she looks forward to many productive years with Yard Guards On Doody.