Yard Guards in the News
The Greater Brandon Chamber of Commerce selected Yard Guards on Doody as a finalist for the 30th Annual Small Business of the Year Award in the Home-Based Business category.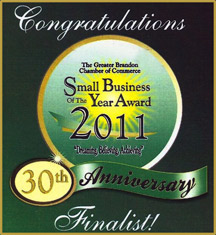 The Brandon Chamber's tradition of the Small Business of the Year Awards honors small business owners and the entrepreneurial spirit that enriches the economy of our local community and the nation.
More than 200 nominations were received from the 1800-plus members of the Chamber and divided into categories based on the number of employees or type of business. Judges reviewed the applications, to narrow the group down to the semi-finalists. Award categories include businesses with 1-5 employees, 6-15 employees, 16 plus employees, home-based businesses and minority and woman owned businesses.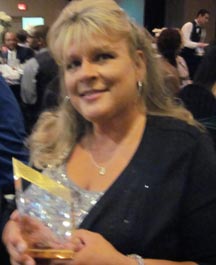 above: Cheresee at the awards gala held on October 20th 2011, at The Crowne Plaza Tampa East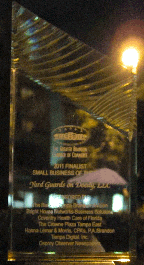 above: 2011 Finalist - Small Business of the Year trophy
Yard Guards on Doody Bio in the program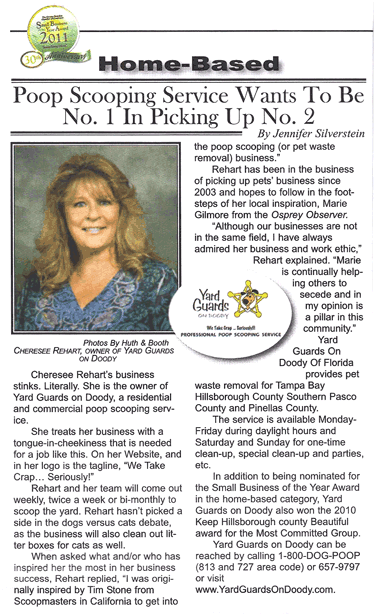 Yard Guards on Doody listed in the program.