Yard Guards in the News
Hillsborough County Organizations recognize Yard Guards On Doody with Business and Community Service Awards in 2008.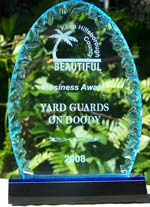 Yard Guards On Doody received the Keep Hillsborough County Beautiful, Inc. (KHCB) Business Award for 2008.
Yard Guards On Doody addresses more than just pet pollution with their participation in the KHCB Adopt-A-Road and Adopt-A-Spot litter prevention programs.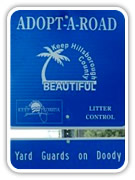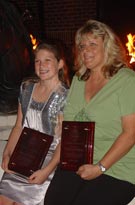 Shayna Zajac and Cheresee Rehart received Community Service Awards for equipping Hillsborough County Fire Rescue with animal life saving oxygen masks. click here to read more »